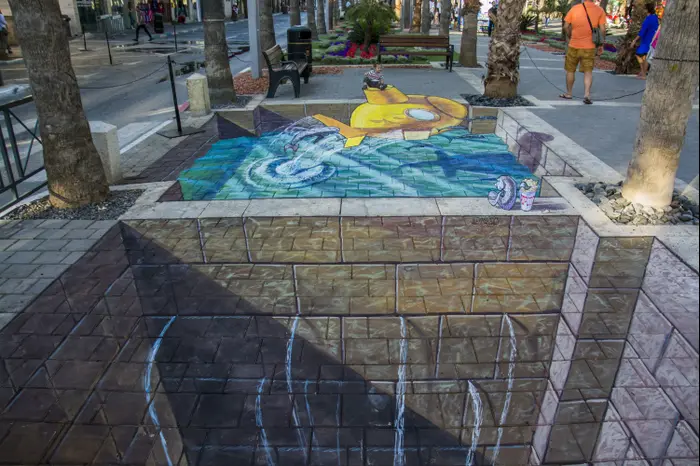 I know you've been waiting for this post - and I'm so sorry I was late getting to it. But don't worry, you can still plan to take advantage of one of the many Free Events this week!
If you plan to share the information in this post, please keep in mind that it took a lot of time and research tracking down and translating this information. Please be fair and share a link to this post - do not just copy/paste the information. Thank you for your understanding.
Without further ado, take a look at this list of free events!
This info is relevant to all parts of the country, and the rest of the post is divided by region:
Eshkolot offers a whole list of free activities all over the country
Oct 8-10
Registration required
For more information and to register, call 077-8994989
Northern Region:
"Festival Tzlilei Bazelet 3" in Katzrin
Family fun!!
Oct 8-10
Generally from 10:30am - 4pm
Free
Park Katzrin
04-696-1350
International Sidewalk Art Festival in Afula
Free
Sderot Arolozorov, Afula
Oct 9-10, 6-10pm
Other events are going on in Afula at other times
Second Annual Chocolate Festival in Nazareth Illit
Workshops, demonstrations, Elite factory tours available for a small fee, with advance reservations.
Oct 8, 8-11pm
Oct 9-10 10am - 4pm
Municipal Buildings, Nazareth Illit, Rechov HaGilboa 16
Olive Press - "HaShomer HaChadash"
Guided tours of an olive grove, pressing olives, curing olives you can take with you. There will also be a petting zoo, arts and crafts, and other hands on stations
Oct 9-10, 9am - 5pm
Free
Reserve in advance by calling 050-881-8206
Ein Kamonim Farm, at Tzomet Kedarim in the Lower Galilee
Golan Heights guided tours
Oct 8-10, 11am - 4pm
Free
Moshav Kanaf/the Synagogue in Dir Aziz
Galilee Flavors 2017 Festival
Food, Music, Crafts, and more
Oct 8-19
FREE
Montfort Lake in Maalot-Tarshiha
Bird Celebration in Ramat Hanadiv
Games, Quiz, Birdhouse building workshop, Music, and more
In the Shvil HaMaayan, you can join in tagging birds from 8am -11am
The rest of the activities are from 11am-4pm in the Ramat Hanadiv Gardens
(small fee for the birdhouse workshop)
For more info, call 04-629-8111, ext 4
Haifa Museums, Free for kids and teens
All Haifa Museums are free for kids and teens (up to age 18). under 16 must be accompanied by an adult
Oct 6-11
International Film Festival, Haifa
About 200 films will be screened
Family friendly activities, including an amusement park and much more at "Gan Ha'Em" in Haifa during the festival. Events at the park are free (you need to buy tickets for the films)
Oct 5-14
Kumzitz, Tours and Boating on the Kinneret
"The Floating Laboratory" and other activities
Oct 8-10
Free
Various locations around the Kinneret
Reservations required. Call *55477
"Wikipedia loves Monuments"
International Photo Competition
Reserve your tours
Various Heritage Sites around the country
Sign up at http://www.wlm.org.il/
Oct 4-20
FREE
CircuSukkot
Cinemall Haifa
Circus and Workshops
Oct 8-10, 11am-2pm and 4pm-7pm
Cinemall Mall, Sderot HaHistadrut 55, Haifa
International Charicature Exhibit
Oct 4-14
Haifa Auditorium
Vintage Fair and Animal Shows in Lower Haifa
Turkish Market in the Lower City of Haifa
Oct 8, 10am - 10pm
Paprika Festival, Beit Lechem Haglilit
Family friendly activities, some for a fee
Free admission
Oct 5-14, 10am - 4pm (Fridays and Erev Chag until 3pm)
Derech HaTavlinim
Moetza Eizorit Menashe Festival
"M'Tachat LaPanas"
Oct 9-10
FREE
Givat Chaviva, near Kibbutz Maanit
Fashion Happening at Alon Ein Shemer
Oct 8-9
5:30pm-10pm
FREE
Tzomet Karkur
Merkaz Region
Sukkot in the Greek Shuk
Oct 8-10, 10am - 6pm
FREE
Greek Shuk, Rechov Pinchas Ben Yair, Yafo
Yafo Children's Theater Festival
Bilingual Hebrew and Arabic Theater, Skits, etc
Oct 12-14, beginning at 10am
Select outdoor events are free
Mifratz Shlomo Promenade 10, Old Yafo
The 100th Event
The Israel Police Event, including history, paintball, and more
Oct 10, 4pm-11-pm
FREE
Petach Tikva: Kikar HaMeyasdim, The Municipal Parking Lot, and Rechov Chaim Ozer
The Jerusalem Science Museum visits Dizengoff Center
Oct 8-11, 11am - 6pm (erev chag 10am - 2pm)
Free
Dizengoff Center, Floor 1
Sukkot in the Seven Stars Mall, Herzliya
Children's activities, mostly candy themed
Oct 8-10, 10am - 2pm and 4pm - 7pm
Origami in Old Jaffa
Oct 8-10, 10am - 5pm
Kikar Kedumim, Yafo
Giant Sukkah in Namal Tel Aviv
Live shows, Workshops, Open Mike, and more
Oct 4-12, 9am - 11pm
Rechov Argaz Hachol, North Dock in Namal Tel Aviv
Muse Festival in Shoham
Art festival and more
Oct 9-10
FREE
For more info call 03-972-3001
Coca-Cola Always Classic
Time Travel with Coca Cola
Oct 4-14, 8am-10:30pm (till 3:30pm on Friday and Erev Chag, and after Shabbat and Chag beginning at 8pm)
Free
Federation House (next to Hangar 11), Namal Tel Aviv
Reservations required, see the Always Classic website
Museum on the Grass in Herzliya
Herzliya Museum of Contemporary Art
Oct 10, 4:30pm - 7:30pm
Rechov Habanim 4, Herzliya
Free
The Secret Notebook
Rishon L'Zion Museum
Mystery Game for kids and more
Oct 8-10, 10am - 2pm
Rechov Achad Ha'Am 2,
Rishon L'Tzion
For more info, call 03-959-8890
"The Whole Family" at the Train Station in Tel Aviv
Juggling Workshops, bubbles, gymboree, children's shows (11am, 12:30pm), crafting workshops and more. Some have a fee
Oct 8-10, 10:30am - 3pm
Chag Same'ach in the North Shuk
Oct 8, 5:30pm: Guitar Show for kids
Oct 9, 3pm - 6pm, Craft workshop
Oct 10, 11am - 6pm, bounce houses
Rechov Ra'oul Wallenberg 20, Ramat Hachayal
Jerusalem Area
Visit the President's Sukkah
Oct 9, 10am - 4pm
FREE
you must bring a TZ or passport
Rechov Hanassi 3, Jerusalem
Bible Heroes Festival
Oct 8-10
Binyamin Region
Call 1-800-345-454 for more information
Southern Region
Olive Pressing Festival for Families, JNF
Tzomet Gilat
Oct 9, 10am - 3pm
(small fee for the olives)
For more info, call 1-800-350-550
Historic Eshel House Tours, Be'er Sheva
Oct 8-9, 10:30, 12:30 and 2:30
Bet Eshel, Be'er Sheva, next to Park Nachal Be'er Sheva
For more info call 1-800-350-550
Old Be'er Sheva Tours
Oct 8-10, 10am - 2pm
Meet at the entrance to Be'er Avraham, Derech Hebron 2, Be'er Sheva
For more info call 08-646-4980
Advance reservations required
Beer Festival at the Red Sea
Oct 7-10, 6pm - midnight
Outside the "Mul Hayam" Mall in Eilat
Free
"The South Rises" Festival
Concerts and more
Oct 9-10, 6pm-11pm
Tayelet Bar Kochba, Ashkelon
Festival "Sukkah for Thought" Sderot
Escape Sukkah, Moroccan sukkah, Ethiopian Sukkah, Lego Sukkah, Chess Sukkah, and more
Get to know Sderot with guided tours, workshops, shows, concert, and more
Oct. 8-9, beginning at 10 am
There is a small fee for the Escape Room, Tours, and Laserball.
Park Azrieli and Park Hayeladim, Sderot
I'll do my best to add more events as I hear about them! Please let me know where you go, and if you had fun! We'd all love to hear your recommendations!
Have a wonderful Sukkot! Don't forget to check for discounts and deals for other places that don't appear on this FREE list! Find deals for Fun Days Out here!